Hello! My name is Célia, and I believe that we can achieve social change by choosing the right words and telling the right stories. I aspire to work in the fields of narrative change, strategic communication or research. I am mainly interested in human rights-based and values-based approaches.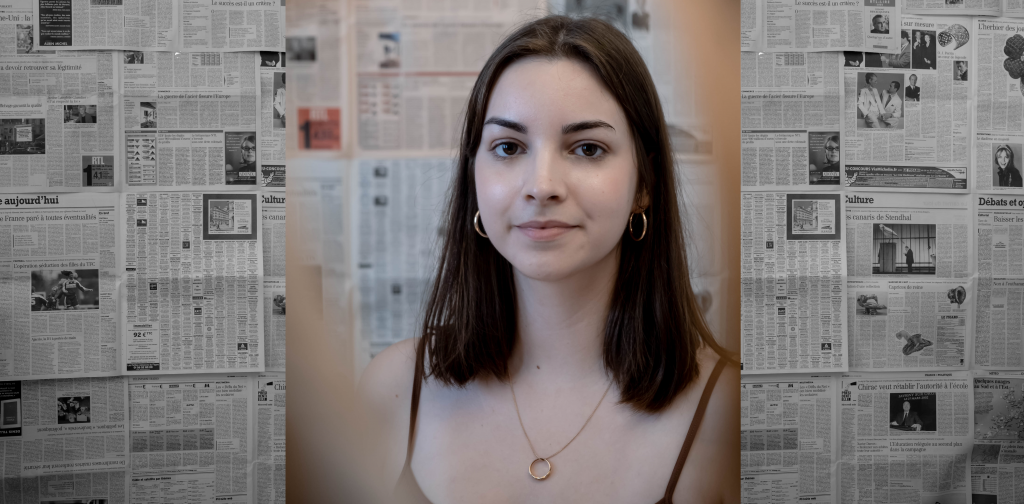 I was trained in Journalism and English Language, Literature and History in Lille (France), and I completed doing a Masters in Sociolinguistics in London (United Kingdom). I also have experience as a Freelance translator in French from and to English. I am particularly interested in analysing dominant discourses and finding ways we can shift popular narratives in order to bring about social change, engage every public and include everyone in the story.
I am currently a Volunteer with the international non-governmental organisation ATD Fourth World. Throughout the years, I facilitated 'Street Libraries' reading books to children, organised workshops for families, transcribed recordings of hour-long meetings, wrote articles for the international website, participated in study group research sessions on poverty and social work, and facilitated workshops around photography for people with lived experience of poverty. I always feel the most fulfilled when I participate to projects aiming towards equality and justice.
In the past, I wrote articles for the student media Pépère News, when I was enrolled in France's Top 1 school of journalism in Lille. I was a Political Editor-in-Chief for a year, suggesting ideas and supporting our authors with advice and proofreading. Click here to see my articles (in French).
In addition to writing, I love photography. I was a committee member in the Photography Society at Goldsmiths University of London, where I facilitated workshops around photography techniques and careers. I was taught photojournalism by the APJ and Hans Lucas agencies from 2020 to 2022 and distributed my photographs to worldwide media.
You can go take a look at what I'm writing on this blog, what I've published elsewhere or get in touch with me!